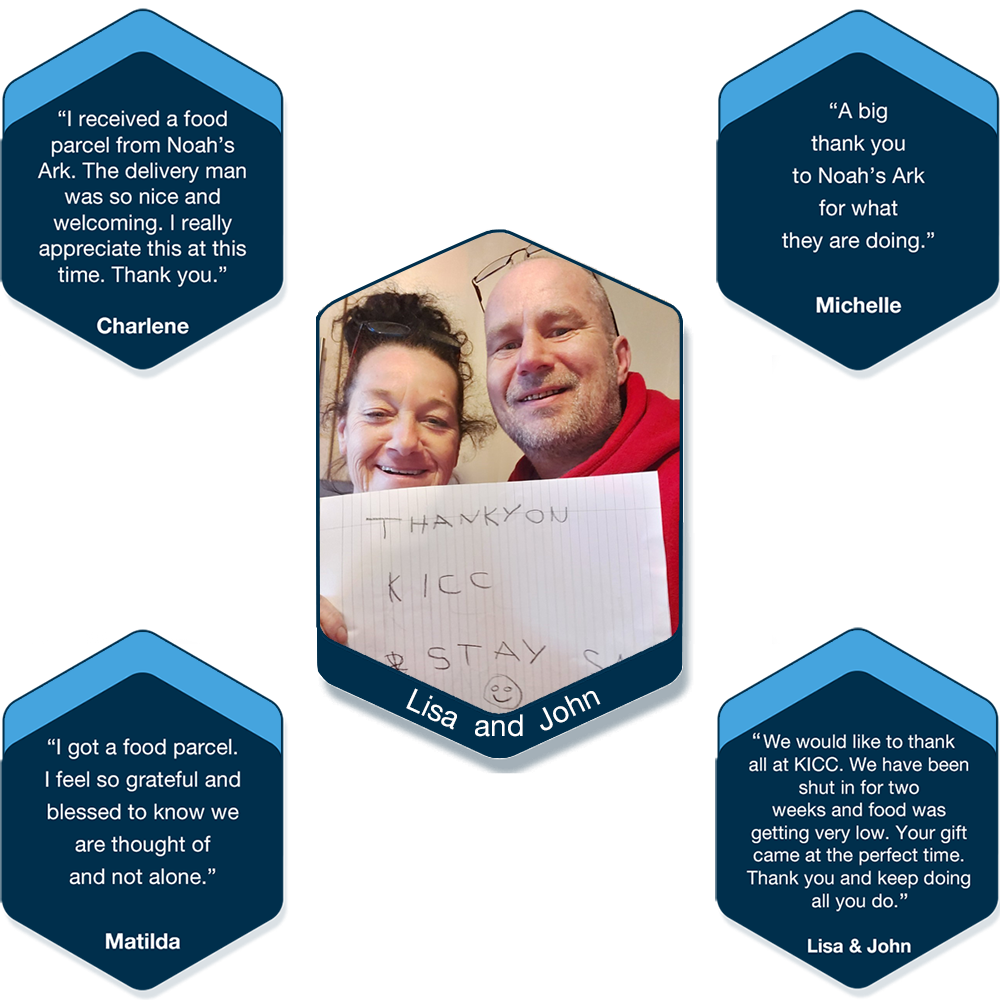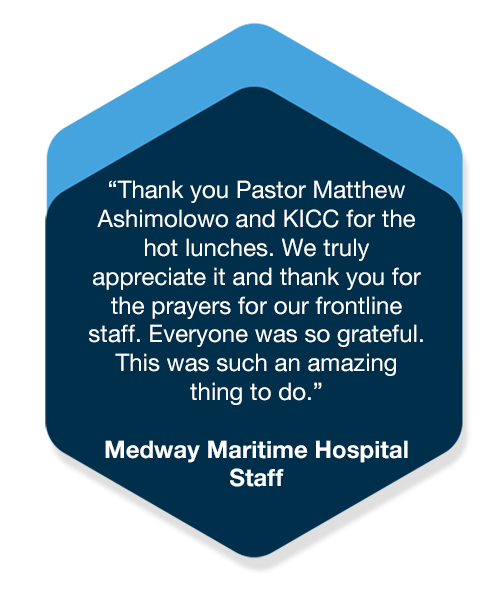 NOAH'S ARK FEEDS MEDWAY HOSPITAL STAFF
KICC's volunteers are providing 80 lunches a week for Medway Hospital workers.
Senior Pastor Matthew Ashimolowo said: "It's really an honour to take care of the NHS staff while they are so dedicated to taking care of us.
"Despite the long gruelling hours, these men and women are unrelenting in their fight to care for those affected by the Coronavirus. They are on their feet for an unimaginable amount of hours a day in stressful conditions. Added to this, when they finish work the supermarkets are either closed or the shelves are empty. Providing lunch for them is the least we can do and the sincere gratitude they express is humbling."
Medway Staff said: "Thank you Pastor Matthew Ashimolowo and KICC for the hot lunches. We truly appreciate it and thank you for the prayers for our frontline staff. Everyone was so grateful. This was such an amazing thing to do."
As families are under increasing pressure to provide and people who are self-isolating still need essentials, Noah's Ark is here to help. Please contact the Church office for a slot to collect food or to arrange a delivery if it's needed.
See Medway Hospital's full response here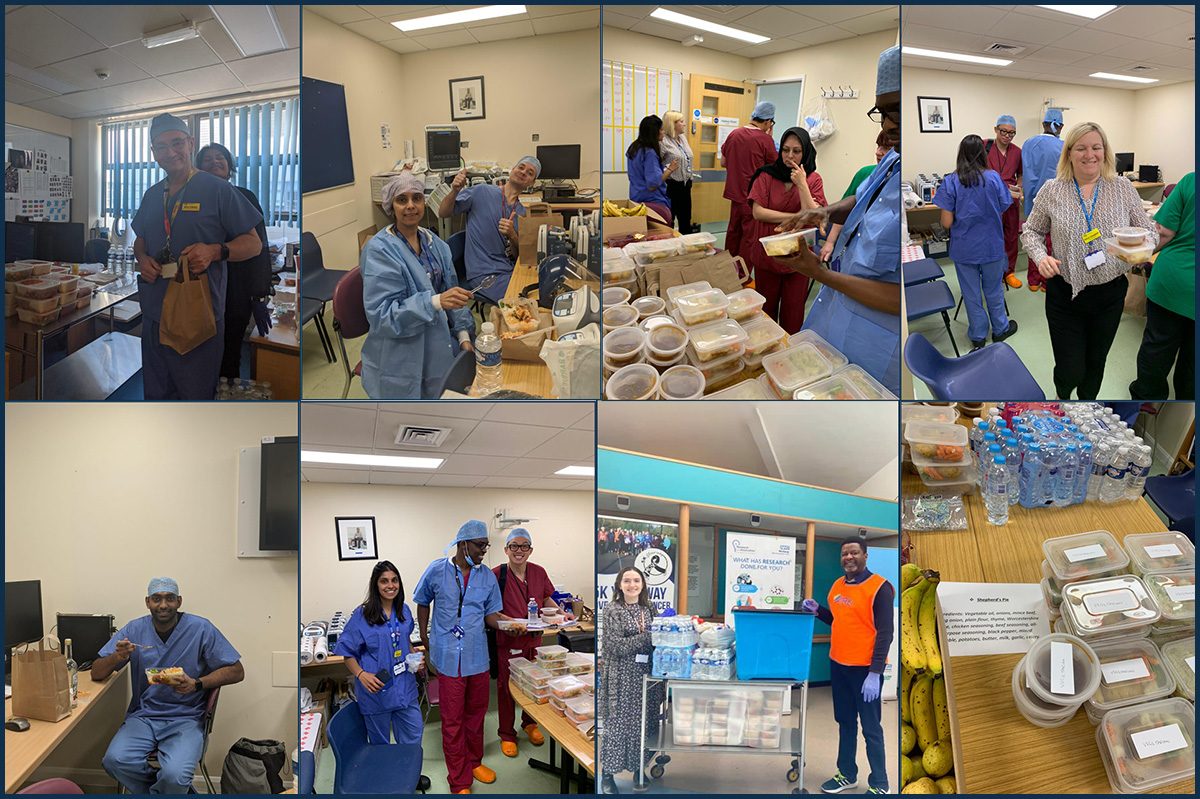 KICC DOMINIOO CENTRE GHANA PROVIDING FOOD AID TO THOSE AFFECTED BY THE PANDEMIC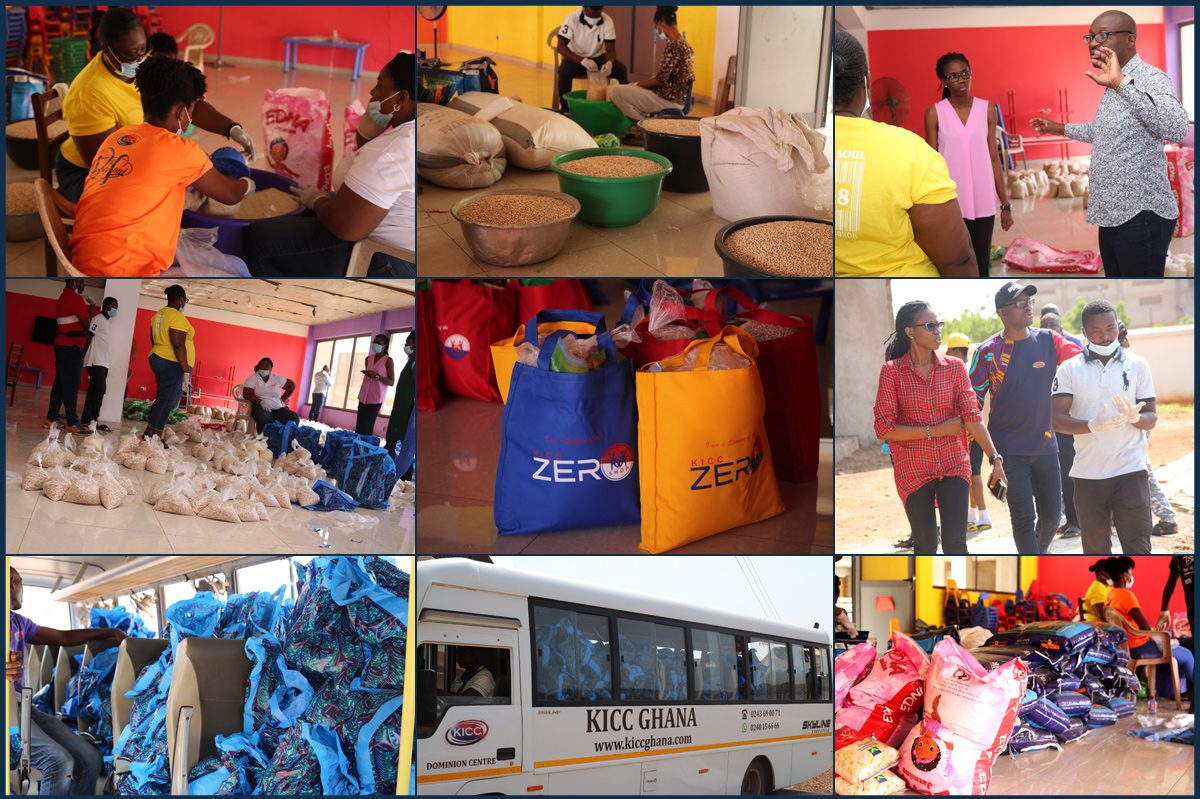 KICC MARYLAND DONATES OVER £20,000 TO NIGERIA'S CORONAVIRUS FIGHT
N10MILLION DONATION TO THE LAGOS COVID-19 INTERVENTION FUND
Kingsway International Christian Centre's Nigeria HQ has donated N10,000,000.00 (£22,000) to the Coronavirus intervention fund of the nation's former capital, Lagos.
KICC Nigeria's National Superintendent Pastor Femi Faseru said: "As we join the national prayers for everyone on the frontlines, and all the citizens of Nigeria, we really wanted to extend our practical support towards the many laudable initiatives put in place to fight this virus."
Before social distancing measures were enforced in the Nigerian state, KICC Nigeria were distributing food to needy families on a monthly basis. It has since ramped up its efforts to further assist those in need.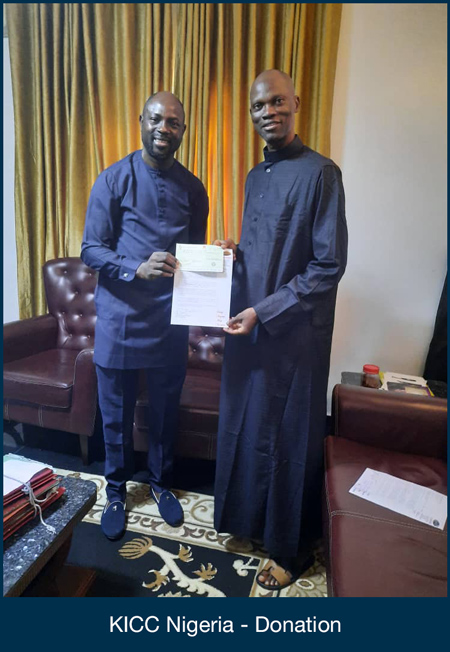 WEEKLY SUMMARY ARCHIVE