PRESS AREA
We're Here to Assist
We are able to keep the local and wider communities abreast of all our activities through the media. If you would like to get in touch with any Press related issues please call us on +44 (0) 208 525 0000 to speak to a representative from our Media Department. Alternatively please fill in the from below. Either way, we're here to assist you.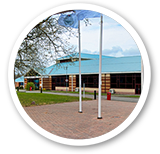 KICC: Not Just a Church
KICC is an independent, interdenominational and international church and registered charity (No.1102114).  There are up to 8,000 people in attendance over three services every Sunday at the main church in Kent, with a growing network of churches across London, the Home Counties and the West Midlands. KICC actively supports the community via a range of counselling services, skills training and its monthly Food Bank initiative. KICC also works in partnership with statutory and voluntary organisations to improve social conditions for a wide range of disadvantaged people.
For a more indepth look at KICC please download our Background & Facts Sheet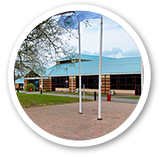 Latest Press Release
We periodically make Press Releases available for the Media in order to keep the community abreast of recent events. Please download our latest Press Release below.